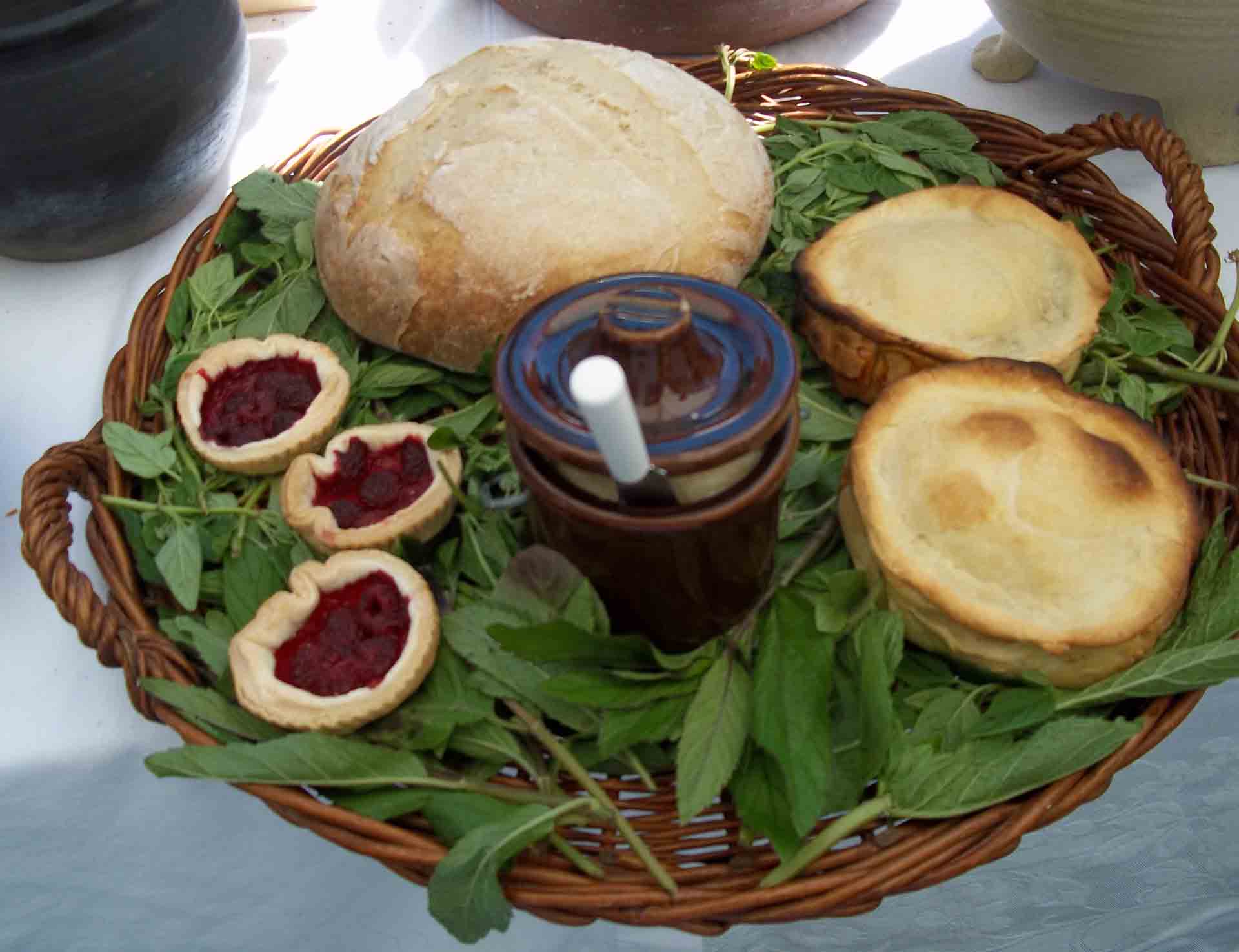 Welcome!
Friends, neighbors, lovers of good food and cookery, and, in particular, those folks interested in the cuisine of the Middle Ages and Renaissance.
Herein are some reports of my own feeble attempts to bring such cuisine to life.
Latest Additions to Site: Been a while since I've updated anything here, I know. That doesn't mean I've given up Medieval Cookery. Just bigger things on the personal and professional plate than adding new material here. I still have lots of material to format for the page and new items are planned. Meanwhile I'll be featuring some of these recipes on the new Facebook page for the Dragons' Laire Culinary Guild.
About the Cook and Author - some biographical data, etc.
Articles : links to articles written by Rycheza.
About the Dragons Laire Culinary Guild: Basic information on our guild plus links to Pictures and Projects
New page of pictures of Junefaire Eats 2013
Stuff Mateusz Made for the Kitchen - Pictures of a few of the items my husband graciously makes for our Cooking Demo.
New page all About Mateusz. ˃
Main Recipe Index a listing with links to some of my redacted or adapted recipes. Now over 50 recipes!
Latest additions: Posted February 2017
The Categorical Recipe Index has posted recipes broken out into type of dish, culture and time period/manuscript:

Feast Menus Pretty much what is says. These are menus of feasts served in the Barony. Planned and prepared by myself with the Culinary Guild. Added June, 2012

Latest Additions:
January 2017 English Yule Feast (2016)