Articles
This is a pretty simple recipe and comes from one of the most interesting manuscripts we have from the 14th century, Le Menagier de Paris.
pastry for a nine-inch pie.
1 pound fresh mushrooms, sliced
4 tablespoons olive oil
2 ounces grated Parmesan cheese
salt and pepper to taste,
(Mixed sweet spices like cinnamon, cloves)
Sauté the mushrooms in olive oil. (you may need additional oil)
Roll out bottom crust and set in pie plate (also sometimes known as a trap)
Combine mushrooms, cheese and spices in pie crust. cover and crimp with top crust.
An egg wash will make your crust more golden and shiny
Bake at 425 25-30 minutes.
From Le Menagier de Paris (1393) as translated by Janet Hinson. This translation is available at www.daviddfriedman.com/.../Menagier/Menagier.html
MUSHROOMS of one night are the best, and are small and red inside, closed above: and they should be peeled, then wash in hot water and parboil; if you wish to put them in pastry, add oil, cheese and powdered spices.
Item, put them between two dishes over the coals, and add a little salt, cheese and powdered spices. You can find them at the end of May and in June.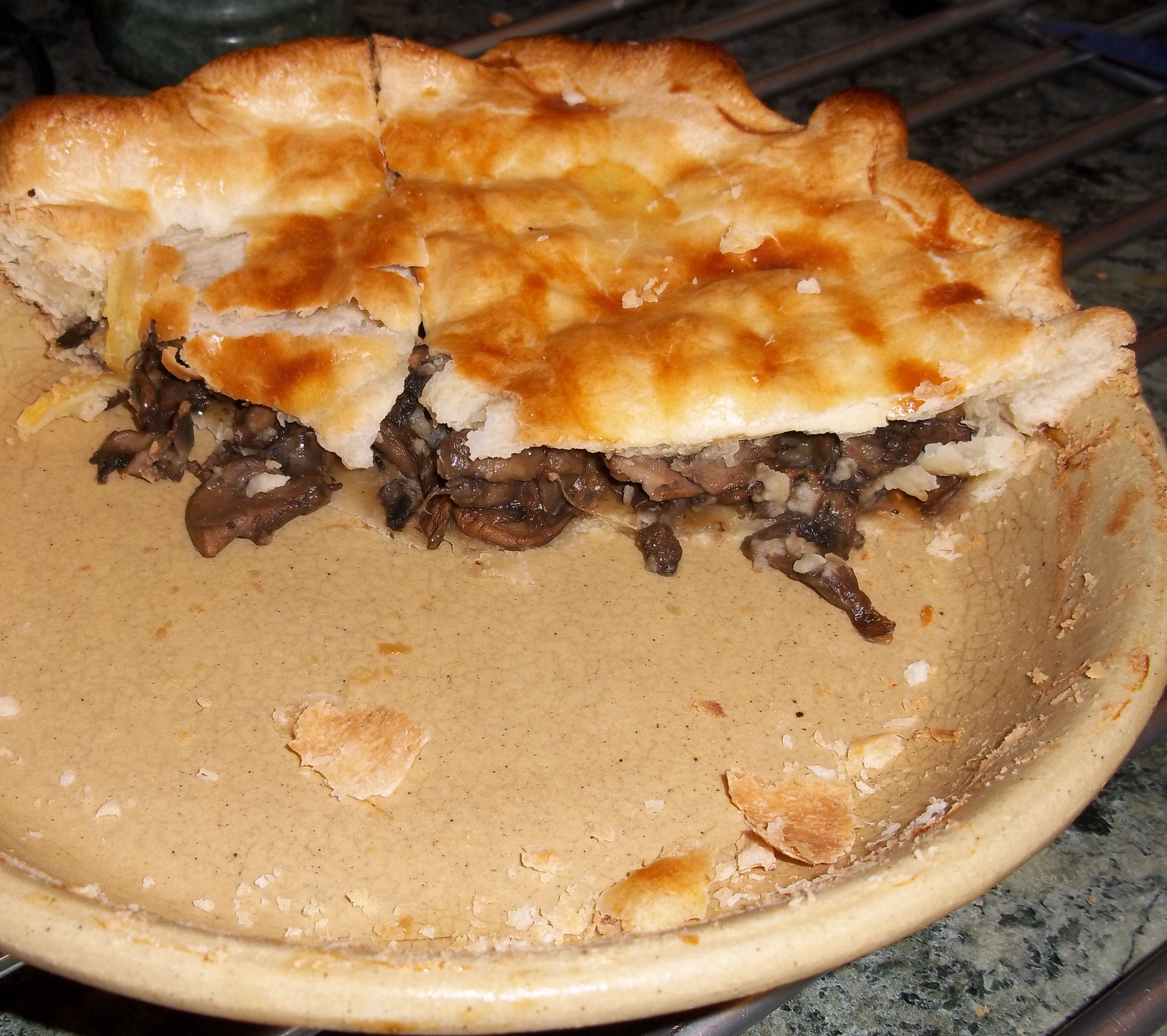 Other Savory Pies
Other Recipes from this manuscript